SheCup Review: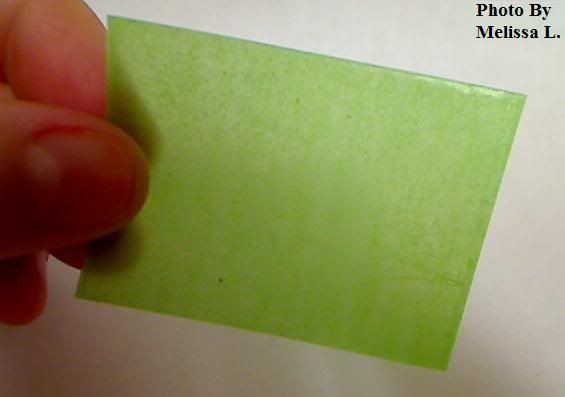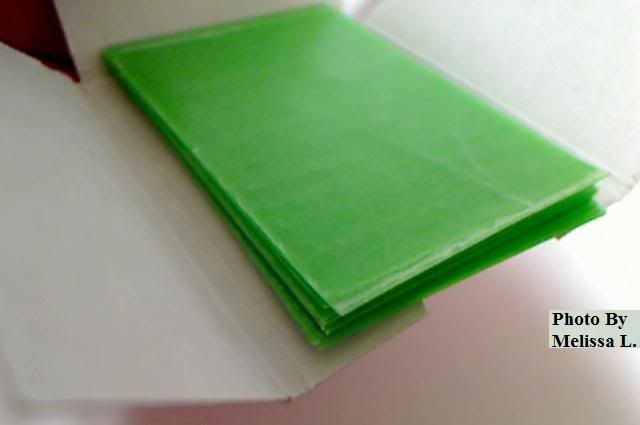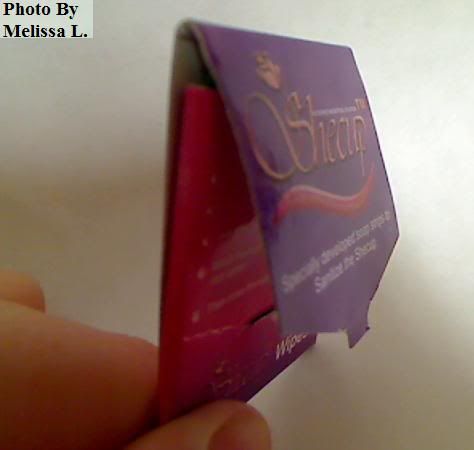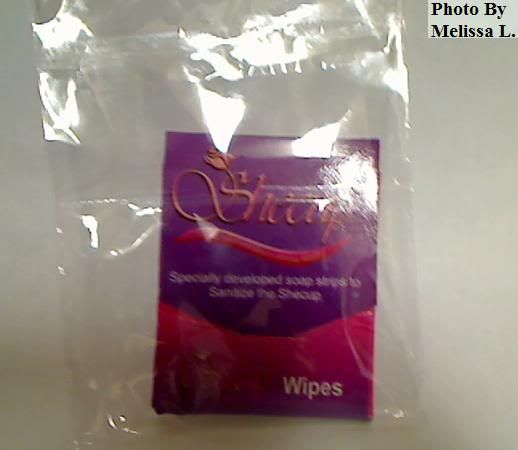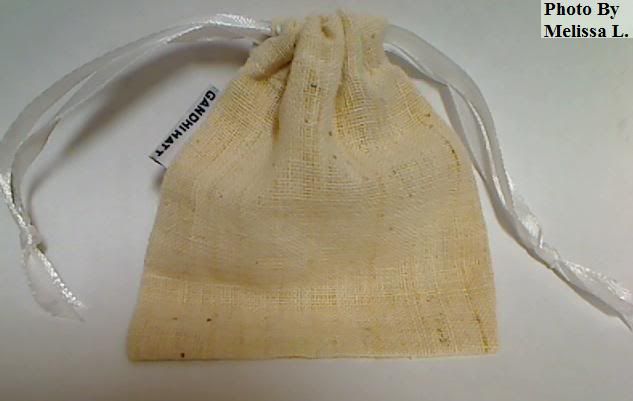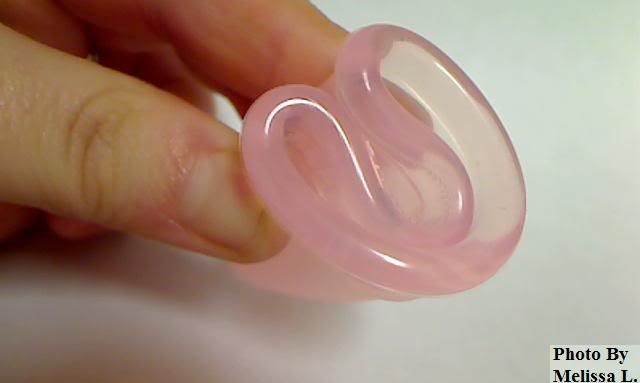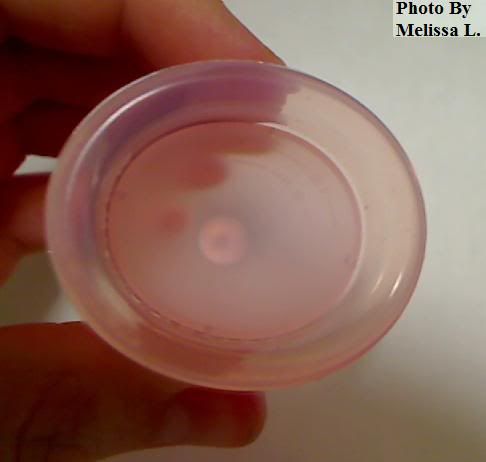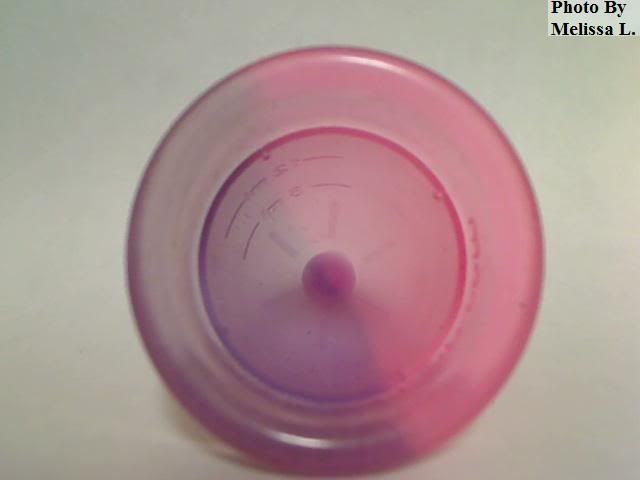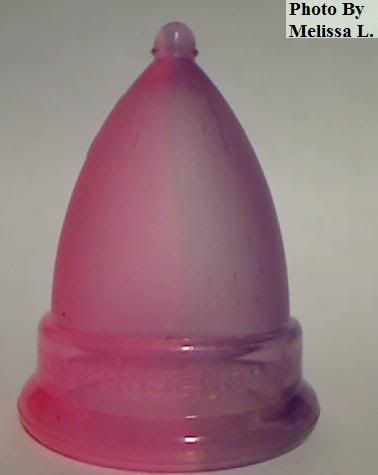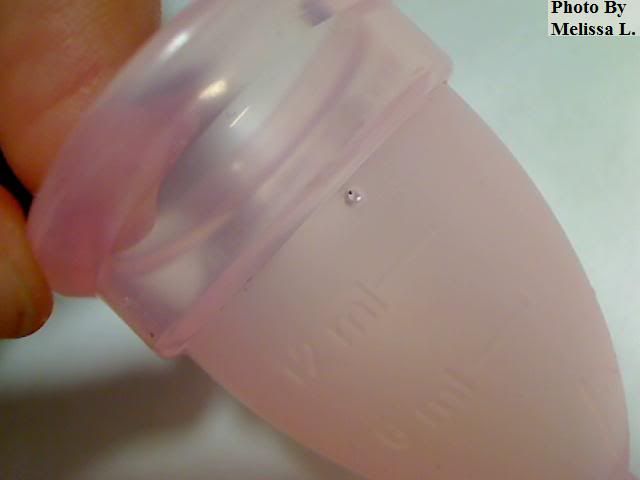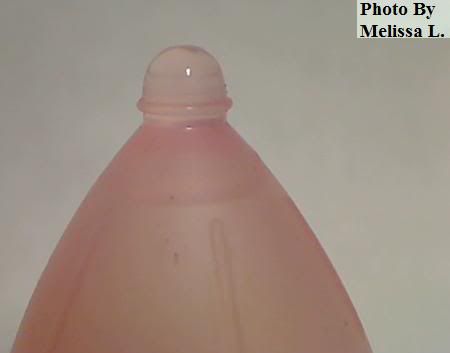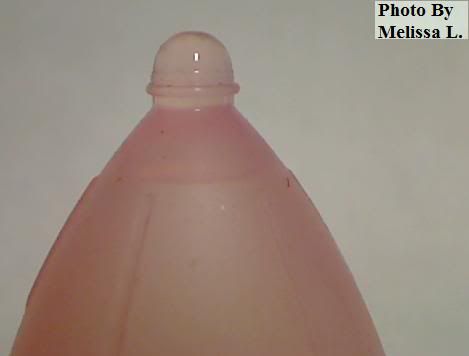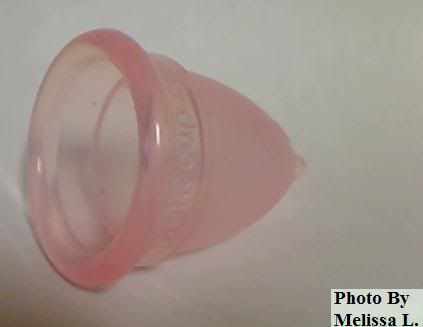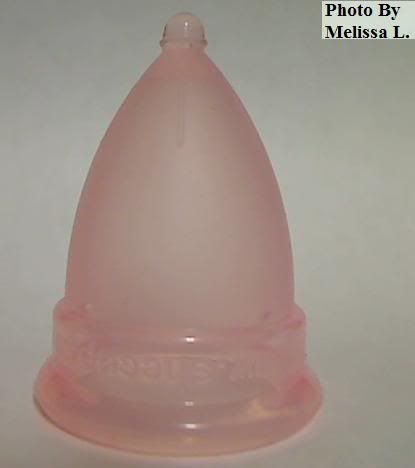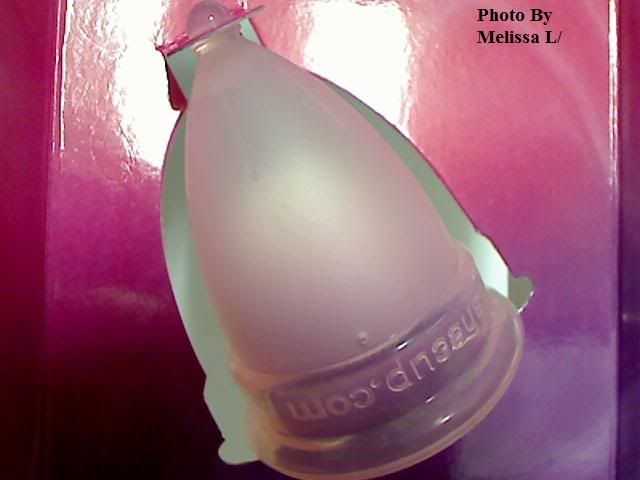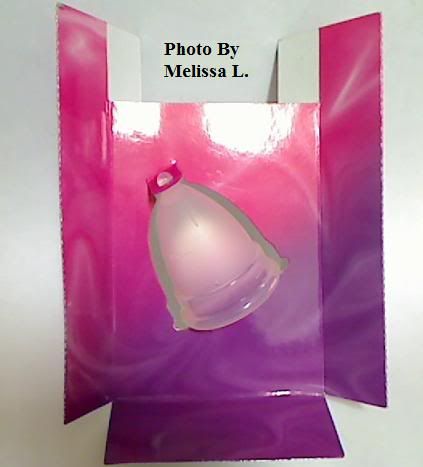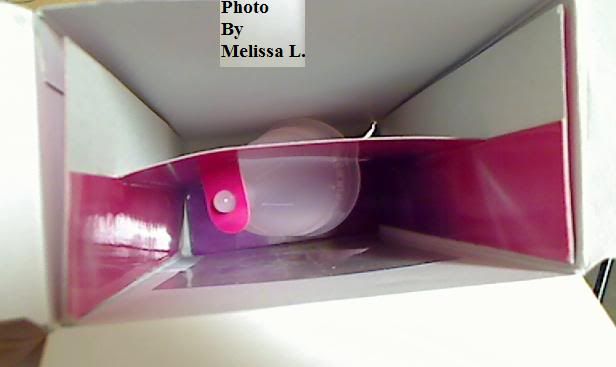 To start with, I will say that the Shecup team is a wonderful company to deal with. They are just starting out and they sent me quite a generous sample package! All the goods came in a large (durable) envelope from India. Inside the package, I received:
* 2 Shecup menstrual cups (one was the regular light-pink color, the other was a new multi-colored pink and purple, which they entrusted me with and asked my opinion on).
* The Shecup product box (they folded it flat to protect it in the mail, so I assembled after receiving it)
* Their cloth storage pouch made from pure un-dyed Khadi (an eco-friendly material) with a "Gandhi Hatt" tag on the side.
* A package of their specially developed soap strips for cleaning and sterilizing of the cup
Here are some photos of the two cups I recieved, along with the box, storage pouch and wipes.
For now, the cups only come in one size, but I find it is a modest size. Not too big, not too small. The material of the cups is very soft and pliable– excellent quality silicone! The suction release holes are located under the second rim, there are 4 of them. Writing on the inside of the rim displays the company's website www.shecup.com .
The Cups
Very easy to keep folded. After I sterilized them, I tried one of them out and the softness made it quite comfortable. With a soft cup, I always say it's a good idea to make sure the fold crease goes right a long one of the suction release holes. Then after you insert it, keep one finger along the side of it (in the fold crease) to slowly ease the cup open. This keeps the holes exposed to air longer, thus allowing the cup to open more thoroughly.
As for capacity, to the airholes the cups are about 16 ml. Up to the rim they're about 28 ml.
Removal was easy too, the bottom of the cup is slightly reinforced so its easy to grip. The "pinch and tilt" method works well (where you pinch the bottom of the cup and tilt it from side to side to break the suction and remove it).
I like the little rounded nub stem, it has a single grip ring going around it, as you can see in the photos– a VERY good idea, it helps with grip. Around the base of the cup, there are also some grip lines. There are 6 of them, and uniquely, they go up-and-down. If you like to rotate your cup to make sure it pops open and seals better, having grip lines that go up and down really helps with that. Also the air suction release holes are super easy to clean, just fill the cup with water, place the palm of your hand over the top and squeeze. The water comes out the holes quite nicely.
There are measuring lines on the sides, marked 6 and 12 ml. I have only been able to test one of the cups on a "dry run" so far (while not having my cycle). But I can already tell by looking at it, this cup will have great capacity. I will update on the cup's use when my cycle comes.
The Soap Strips
Basically what you do is wet the soap strip and the cup with warm or hot water. The soap strip will release a nice lather, which you can rub all over your cup for washing. But the strip itself does not dissolve; rather it becomes soft, thin paper-like material that you can throw away when you are done, so you actually have a little somehting to scrub with . But it doesn't just clean the cup, it actually sanitizes it. This is important if you are in an area where you cannot access clean water. These little strips are convenient if you are cleaning it on the go, because its just a small pack about he size of a match box.
The Storage Pouch
It is made out of durable, pure un-dyed Khadi, "keeping the product eco-friendly and also supporting the social cause of cottage industries". Its almost like denim, but thinner, and easier to manage. To me, it has a certain historical charm… The color and weave remind me of scroll cloth, or maybe "homespun". Here is a quote from an email they sent me, containing some extra background on their reasons for choosing this material. I thought it would be interesting for potential customers to read:
"Gandhi Hatt is a not for profit organisation working on the principals of Mahatma Gandhi. We developed the storage pouch from them for 2 reasons:
1) Mahatma Gandhi taught us to live with minimum requirements avoiding wastage and exploitation of depleting natural resources. Living as per his principals we would reduce the landfills which are major cause of concern vis-a-vis the environmental hazards. Shecup contributes to this cause as the conventional products like Pads/Ttampons contribute substantially to landfills and take hundreds of years to decompose. We have provided Shecup at such a reasonable cost without compromising on the quality as a part of our social responsibility and this way we have associated ourselves with Gandhi Hatt.
2) by procuring the pouches from Gandhi Hatt we support the local cottage industry which provides livelihood to the poor from the rural sectors of india. The word 'Hatt' means a local bazaar."
My Personal Opinion:
I can honestly say, I really like these cups! So far, everyone who has written a private or public message to me, is curious and wants to try them. Especially the multi-colored one, that is something quite unique! They used a pretty combination of colors, the pink in the blended one is a little bit darker than the original cup. But on a deeper level, the blend of those two colors (for me) symbolizes the transition from girlhood to womanhood. I noticed that it also matches with their color theme on their box (pink blending into purple). I was wondering when someone would come up with a multi-colored cup, I always thought it would be a clever idea. I personally hope they keep this one in their product line.
Overall, I am very pleased with the quality, the colors, the packaging. The company always responded to my emails, and were very helpful in providing me with information. I would certainly recommend this cup to anyone who needs something soft and comfortable, but that also has good capacity and no stem to bother with. I'm also happy to see a lovely brand like this being offered in India. My husband is from India, and all my in-laws live there. I'm hoping I will be able to introduce this idea to my husband's two sisters and niece over there, that would be exciting!
I would like to thank the Shecup team for all their help and generosity with this sample package. It has been a great honor to sample their two cups, and I hope to soon see every online reusable feminine product stockiest carrying this line.
Update — March 31, 2010:
I have now been able to test SheCup during my cycle (on the heaviest day), and I am pleased to say– It was comfortable, and NO LEAKS! Yay! It lasted quite a long time too. Because its soft and the stem is so small, I almost forgot I was wearing it for a while, lol. The suction was easy for me to break too, because of the holes being under the second rim. I have a heavy flow, but even after 5 hours, it was only half full, so I'm sure I could have gone longer. All in all great experience!
To Order SheCup:
http://www.shecup.com/contact.html
Order on Ebay UK:
http://cgi.ebay.co.uk/Shecup-Menstrual-Cup-Better-than-tampon-Eco-Friend_W0QQitemZ190382985414QQcmdZViewItemQQptZUK_Health_HealthCare_RL?hash=item2c53b5d0c6
On Amazon.com :
http://www.amazon.com/s/ref=nb_sb_noss?url=search-alias%3Daps&field-keywords=shecup