Meluna Review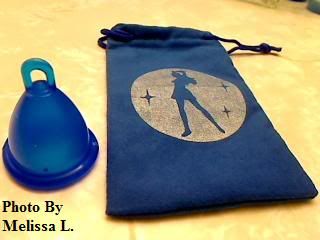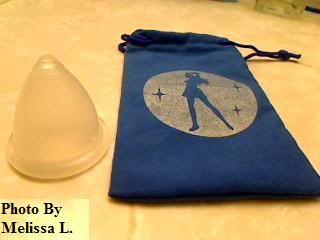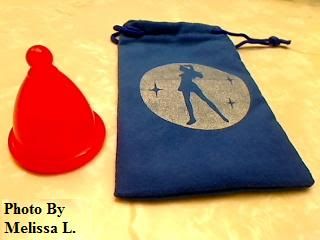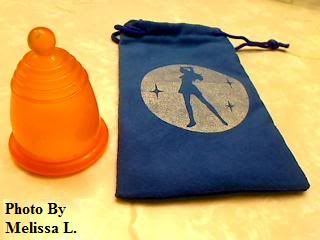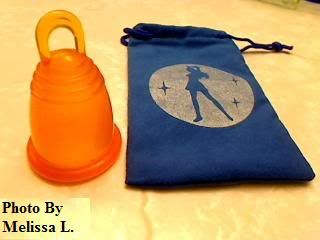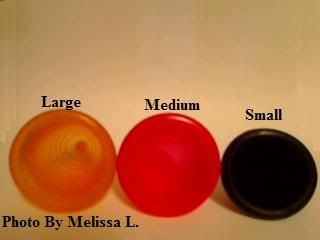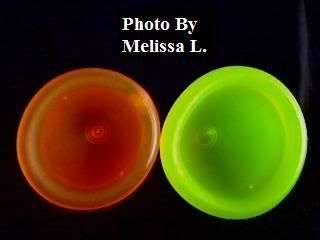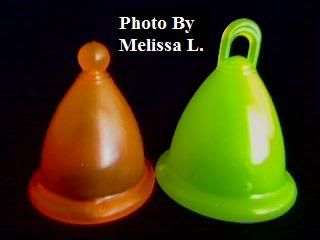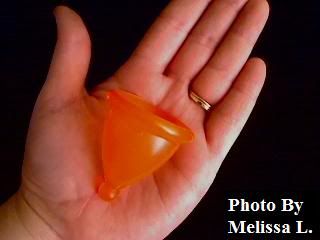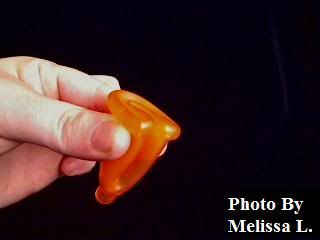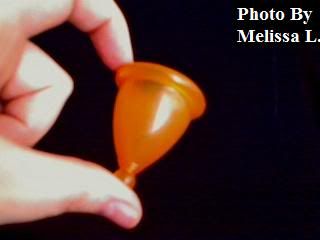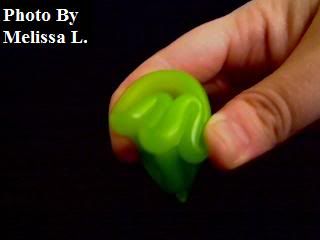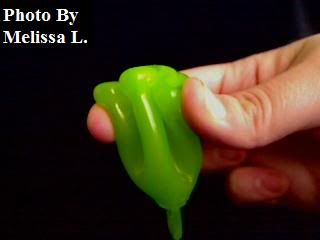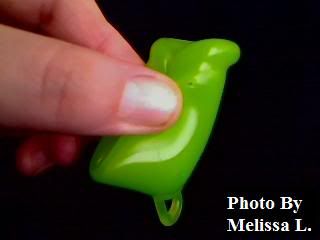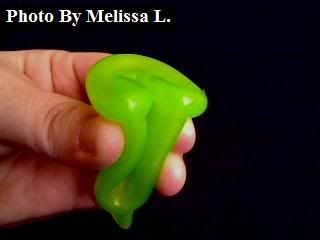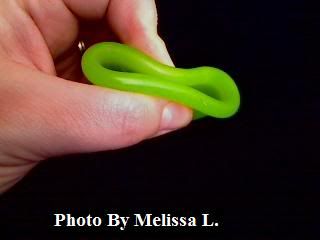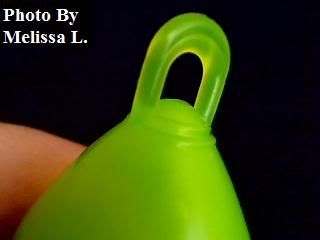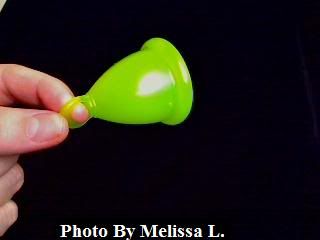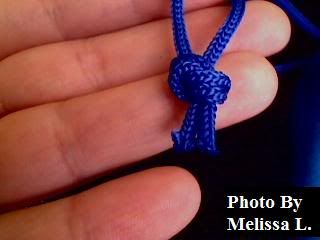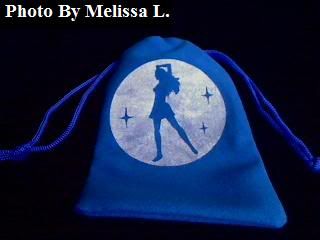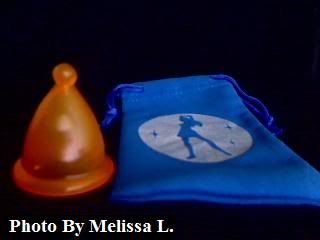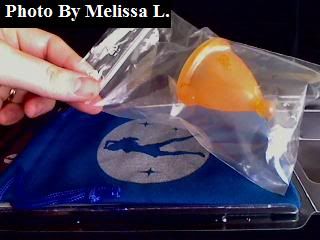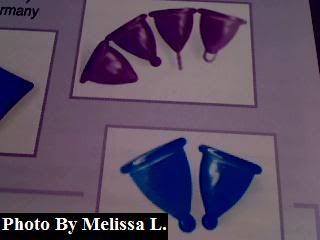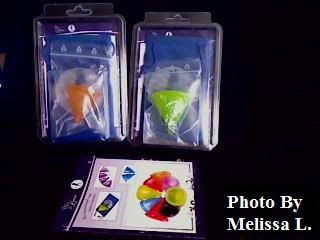 This is a brand made in Germany, and ships worldwide. Like the LadyCup brand, MeLuna offers different sizes and a variety of colors. But one thing that sets it apart from the others is– they also offer different types of stems!
My first thoughts when I examined these cups is how tiny the small one is. I remember thinking, "That is a perfect cup for virgins with a light flow, or for any woman during the light days of her cycle."
Since many women are familiar with LadyCup, that's what I'll be comparing this brand to.
The Cups:
Size–I will say this: The small MeLuna is definitely smaller than the small LadyCup. Capacity wise, small MeLuna holds a little bit less than medium MeLuna. However, the medium MeLuna holds the same exact amount as the small LadyCup.
As for the large– I like how they made it longer, instead of wider. Even though it holds the same amount of liquid as a small Diva, its still shorter, which many women will appreciate. Its rim is actually slightly skinnier than the medium, which is interesting. I tested one of the larges out, and I do feel the grip rings just a little bit, but then again, I an VERY short inside. So I imagine a woman who is not as short internally as me would not notice it. I tested the one with the ring stem, and I must say, the ring is helpful in the gripping process. But still, rock it from side to side and break the suction. I would advise women not to just "yank" on it.
Melina only has 2 holes, one on each side. They are about the same size as Lunette's holes.
From the testimonies in the discussion boards, I heard that the MeLuna was quite stiff, so I was expecting it to be rigid… But honestly, its softer/more flexible than I thought, which is a good thing. As you can see, I can even manage a "squiggle fold" which does take flexibility.
The air suction release holes are higher than LadyCup, allowing for maximum capacity for their size– a huge plus! At the bottom, there are some tiny little rings, but they are placed in such a way that they will not bother you when wearing the cup.
The different stems:
Ball stem– Smooth and very comfortable, yet provides something solid to grab hold of. I like it!
Ring stem– Depending what size you get, it's a great tool for grabbing hold of the bottom of the cup. I once had a user ask me if a string could be attached to a cup (no matter the brand, she just couldn't find one long enough to reach)… I don't know about any health issues that could be associated with that, but if someone were going to try it, I suppose a ring would make it a lot easier. Although I would recommend the large, as the ring is thicker/stronger.
No Stem– This is mostly likened to a lady cup that has had the stem trimmed completely away. Although there are a couple of small grip rings at the base.
Regular/Cord-like stem– A lot like removing some of the other brands. Although the cord is quite smooth despite the texture. Very flexible, so it doesn't "poke".
When I tested these cups out, I noticed that the rim is thick, but very smooth and therefore does not hurt going in or coming out. Actually, both insertion and removal are quite comfortable with MeLuna. I used a C fold and did not have any trouble getting them to pop open. Those rims really provide a good seal, and suction.
Removal is much the same as with LadyCups– use tissue to occasionally re-dry your fingers for better grip. Tilt the cup from left to right while pulling down, to break the suction. Slowly easy the cup into an upright position as you remove.
The stems– The ball stem was firm, and pretty easy to grab hold of. I did not feel it at all while wearing the cup. The ring stem made removal pretty easy too, although I mostly just pinched/gripped it, as its very small to fit a finger inside of. Of course, it stretches, so if you want to get your finger in there you can. Just don't be too rough with it.
The Pouch:
This pouch is very nice– durable, yet soft (I think its made of suede?). Dark blue, with matching drawstrings on both sides. Very roomy, so the cup won't be cramped up. I find that with really small bags, the stem can become bent with lengthy storage. So this larger pouch is nice!
The Instruction Pamphlet:
I found it to be well laid out– Three-fold, glossy paper, color print, with dark and light purple color theme. Clear instruction writing in English, with picture diagrams.
My Personal Opinion:
These are very well-designed cups, I like them a lot! Its nice how they come sealed in a little sip-lock baggie, and I just love the plastic casing they are packaged in. Like an open window, allowing you to view exactly what's inside. For the young girls out there (especially virgins) looking to try their first cup, or for the women who have light flows, I would say definitely try this cup! It comes at a lower cost than many brands, and you just have to love a company that offers different stems. That is quite an innovative idea, and I really take my hat off to the company for that. They have thought of the fact that ever woman is different, and they found a way to put grip texture rings at the bottom of a cup that do not irritate the wearer. Also, the colors they offer are quite attractive– many women have been longing for a solid black cup, and now they can get one.
Thanks to FeminineWear, and to MeLuna, for a wonderful product line!