Fleurcup Review
NOTE: Fleurcup is now available worldwide, so women who live outside Europe can purchase them as well!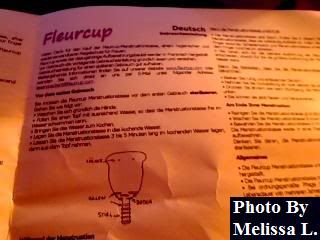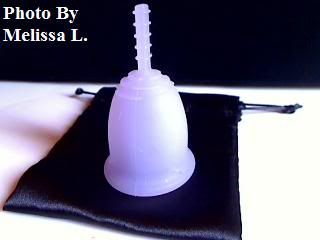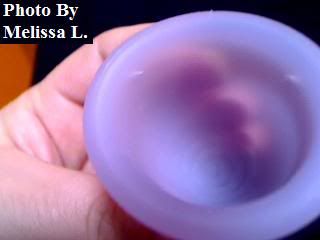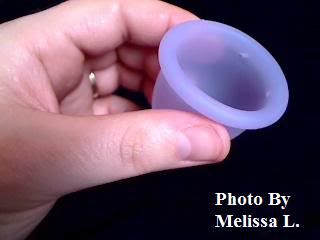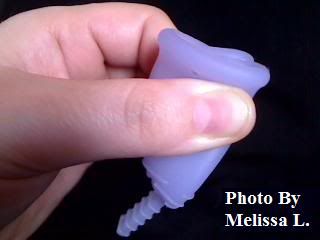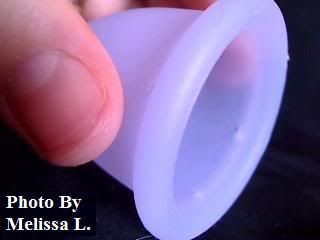 I got this Fleurcup through a personal friend. When I opened up the package I received in the mail, I was favorably impressed! In my opinion, this is a very good quality cup. Included was of course the small lilac Fleurcup I ordered, a black, satiny drawstring pouch, and multi-lingual instructions in French, English and German.
Keep in mind though, Fleurcup does not ship outside Europe (for now, at least).
The Cup:
Fleurcup's material is virtually the same in stiffness and feel as the large Lunette. The suction release holes are up than a few other brands, which is something a lot of people are looking for. There is only one rim, which is kind of flared out, rather than being a thicker ring around the top. In other words, this cup has more of a distinctive "bell" shape than other brands do. This is different for me, but I like it.
The actual "cup" part is shorter than many other brands, but because of the higher holes, it still has great capacity. It holds 20ml, the same as a small lunette, and only slightly less than a small Diva. So if you need something close to Diva or Lunette in capacity, but still short and easy to pop open, this cup is a good choice.
When I tried this cup out, I did notice the flared rim during insertion, but it was still comfortable. It was very easy to pop open, due to the firmer material. I usually let a cup pop open a bit, before I get it all the way in. Then I coax it the rest of the way up. With Fleurcup, coaxing goes a little slower with the rim, but again, its comfortable because of how smooth the material is. There is no writing on the cup at all, and the only texture is at the bottom– the grip rings.
I thought I was going to feel the rings while wearing it (because I'm "short" in that area). But surprisingly, I really didn't feel them much at all. Probably because the cup is so much shorter in the body than Diva (I do feel Diva's, so I turn it inside-out). The stem I could feel though. But as I always say, that can be trimmed away. So to me, its not a problem.
Removal– with this brand, I find that the old "pinch and tilt" method works bets (pinch the base of the cup, and tilt it from left to right). I suppose you could insert a finger to break the suction if you wanted to, but I honestly didn't have to do that, so I didn't try it. Also, in the case of cups with flared rims (Fleurcup, MoonCup UK, Femmecup), the rim usually prevents you from being able to reach up far enough to dent in the rim. Which is why I recommend the "pinch and tilt" method for such brands.
Again, very impressed witht his cup, and if you want something with plenty of capacity, but is small and opens easily, I so go for this one