Miacup Review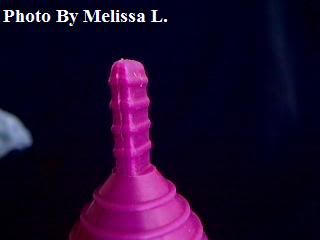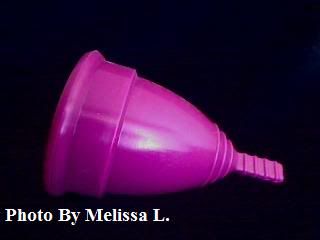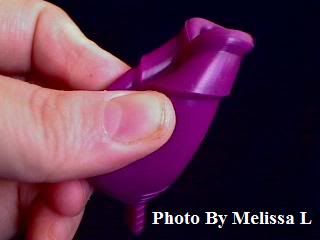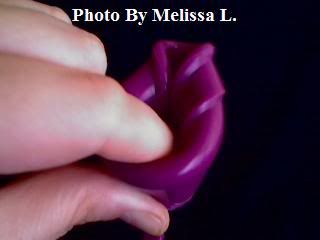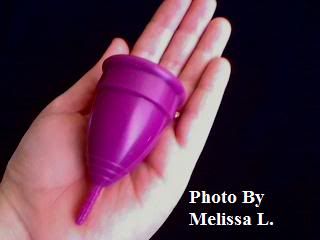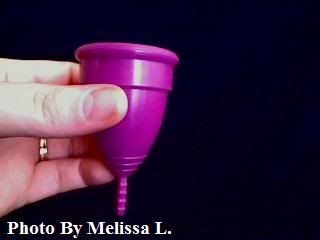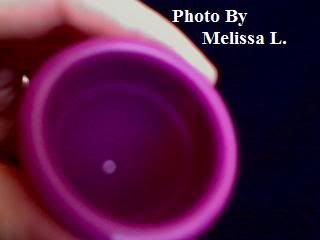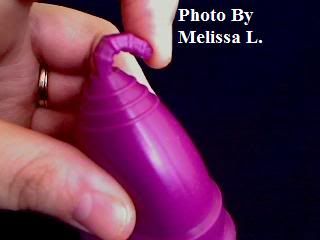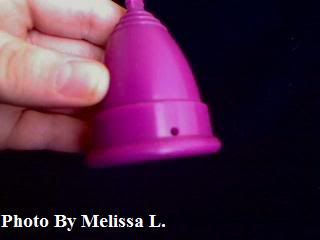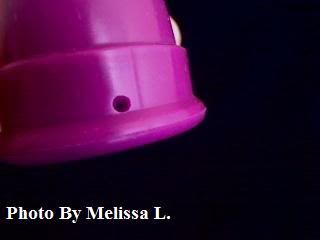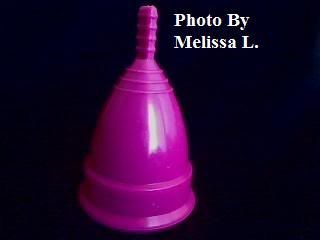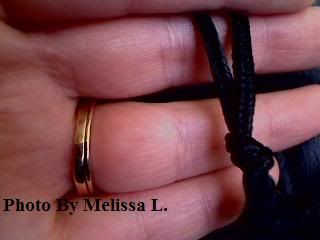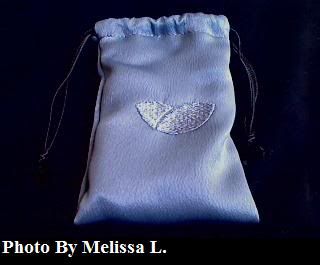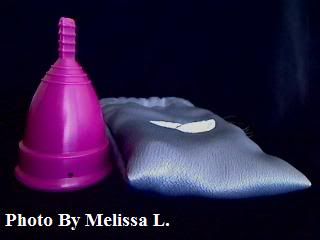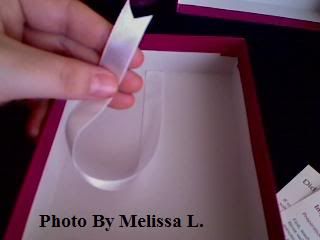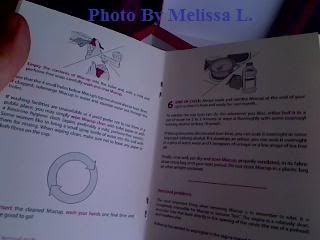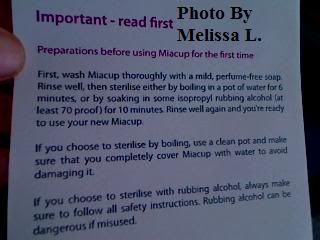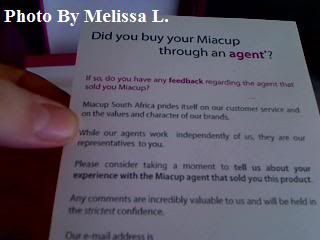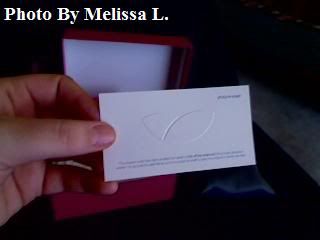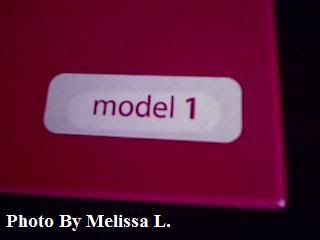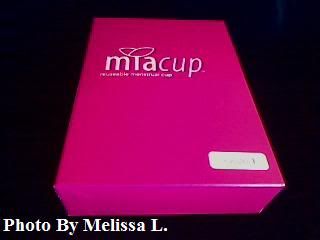 If I were asked to describe what I received in the MiaCup box in one word, I would have to say "classy".
I got my MiaCup cup from www.femininewear.co.uk . On that note, I would like to personally thank Teresa (who sent my package out) for packing everything so well! There were also all kinds of "goodies" in there besides the cups: Multiple stacks of leaflets and flyers from several cup brands, which I will be placing in public bathrooms and such around town and/or handing out, also some candy (which is always welcome in my house, lol), menstrual cup stickers, etc. Thank you so much Teresa, you've been a tremendous help!
The package arrived in the mail on September 19th, 2009, about a week after I ordered it, which is pretty fast! I was pleasantly surprised. The order contained a few brands of cups, but I especially wanted separate videos and such just for all of them, particularly MiaCup as a lot of people are very curious about this brand. I have the reviews up of the other brands I received with this as well, in the tags over to the right (MeLuna, Mpower). But anyway, on the the Miacup review…
Inside The Box:
My MiaCup came in a lovely pinkish/maroon glossy colored box, with the logo and cup size printed in white on the front. When I opened it, there was a beautiful satiny drawstring pouch with the Miacup logo embroidered (red satiny in lining as well), the model 1 MiaCup itself, along with 2 leaflets– one for giving reviews on the agent that distributed the cup to you (which I will do, in the best way), and one containing some safety tips for use. There was also a small, white "coupon code" card with a MiaCup logo indention (I will post the code in the menstrual cup forum for anyone who needs it), and a 30-page information booklet, containing usage/care instructions, color photo diagrams, and much more.
I read through the booklet, and honestly, its one of the most thorough instruction booklets I've seen! Well-worded, it seems a lot of care went into making it. I appreciate that very much, because when women receives a menstrual cup (especially her first one), there are usually about a thousand questions running through her mind. So its wonderful to have plenty of information at your fingertips.
The Cup:
Excellent quality silicone. The color is more purple than anything, but I love purple, maroon, etc. So it's a winner. As far as stiffness goes, its pretty much equal to Diva (if not possibly a little softer), although MiaCup holds just slightly less liquid than Diva. But we're talking maybe 1/8 of an inch's difference, so its not a big deal for me. I rarely ever allow my cup to get full anyway, because doing so raises the chance of leaks.
The holes are some of the largest I've seen, which makes them VERY easy to keep clean. And via testimonies in the menstrual cup discussion board, I have learned that the company has changed its design from having 4 small holes, to having 2 larger holes (which is the one I have). And now I am recieving word that they may have switched back to having 4 smaller holes again, so to clarify this, you may need to ask the company, or someone who sells the lates model.
As for the cups body length, its in between MoonCup UK and Diva. Like the Lunette, the stem and base of the cup are textured with grip rings. Stem is flat and flexible. Basically, its like they took the best of all the brands (not too big, not too small, flat stem, not too stiff, good capacity, easy-to-clean holes), and mixed them all into one cup– which by the way cannot be stained over time, because its opaque. No measuring lines, and there is a small MiaCup logo on the inside of the rim. Other than that, no markings at all.
When I tested the cup out, the first thing I noticed was that it was very easy to keep folded. Insertion was comfortable too, because of the softness/smoothness. A little extra coaxing to get it popped open, but nothing to fuss about. Once it was placed and situated inside, I could not feel it. I was vaguely aware fo the stem, but it too was pretty comfortable. Removal was no problem, just pinch the bottom and rock it from side-to-side. Comes right out.
The Pouch:
Sheer beauty! Its double layered, silvery-grey on the outside, red on the inside. I've noticed that pretty much all MiaCup owners use the word "satiny" to describe the fabric, but honestly, there's no better word. It is so smooth and soft… The drawstrings are equally soft, yet sturdy. And I just adore the embroidered MiaCup logo, it really showed that the pouch was made for a special cup.
The Box:
I like how its nice and sturdy, but pleasing to the eye. There's a fitting, matching top and bottom, white in lining, and there is a little satiny ribbon attached to the bottom inside. This is the kind of thing you can display on your dresser shelf, or of you are more modest, it could easily slip in between a couple of books, and nobody would know the better.
The Information/Instruction Booklet:
By far, the most superior I've seen. They really went the extra mile to provide extensive and detailed instructions, troubleshooting, product information, general Q & A, and so much more. A woman with a MiaCup booklet is a very well-informed woman.
My Personal Opinion
Honestly, everything about it pleases me. Hats off to the company, they have truly come up with a quality product! I would like to thank them for putting so much effort and care into this cup, and everything it comes with.
===================================================
Mpower Review